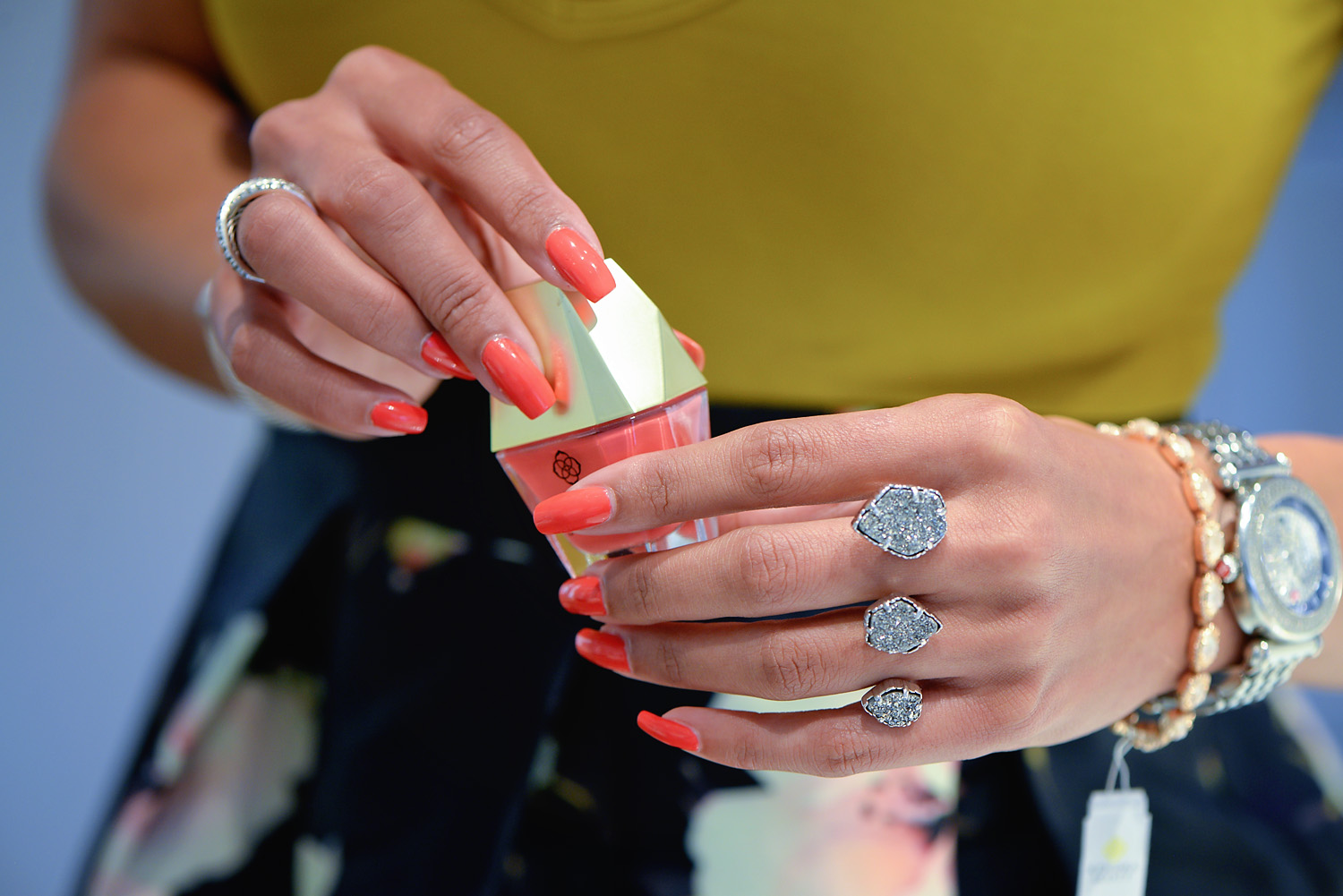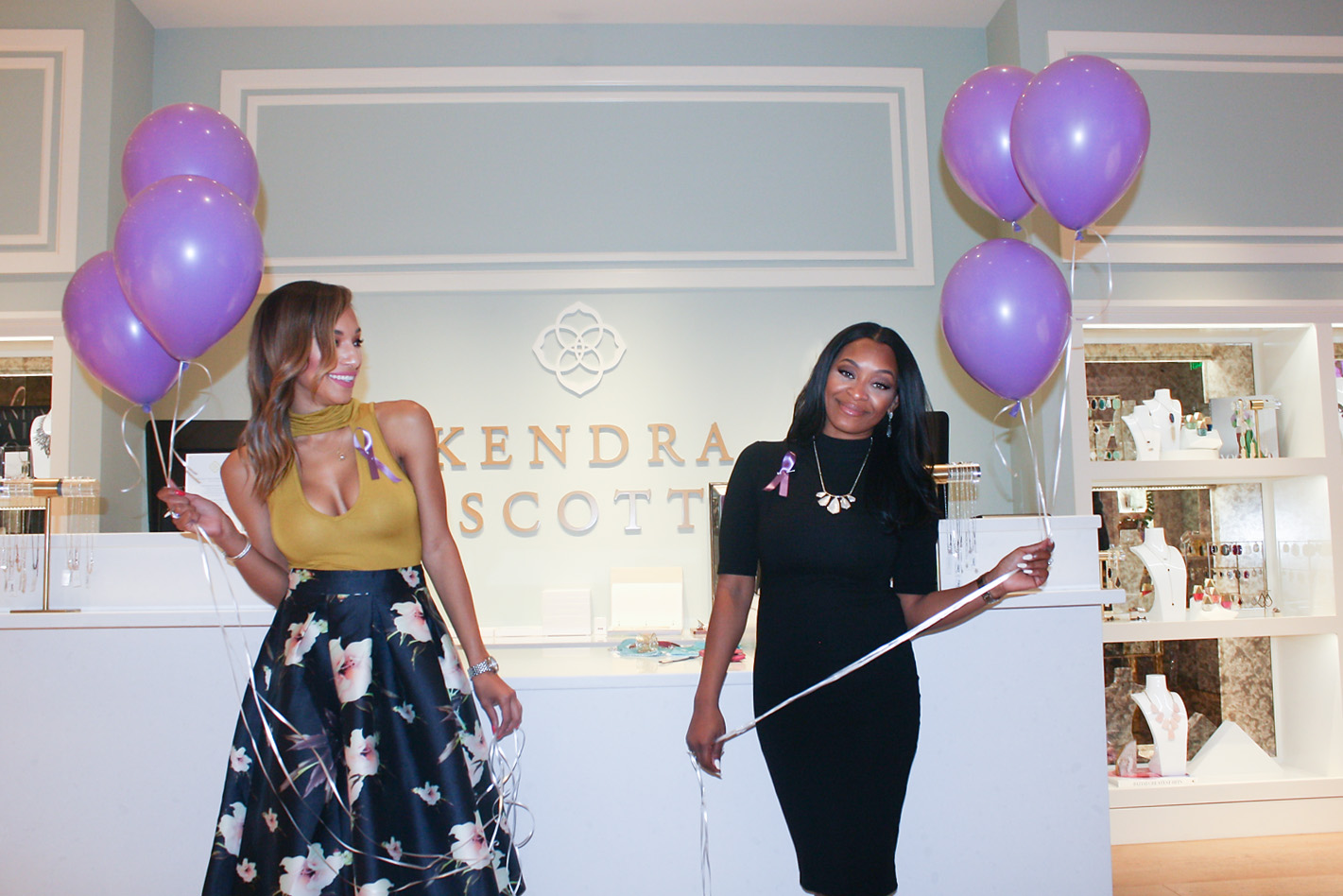 October 14, 2016, Turning Paiges partnered with Kendra Scott to host a Kendra Scott Giveback event titled Sip, Shop, and Stand Against Domestic Violence. Turning Paiges spent the evening, from 5 to 8p, celebrating survivors of domestic violence and bringing awareness to the cause through this shopping experience.
Kendra Scott is well known for her unique collections of high-end designer jewelry. Her designs include subtle and bold fashion statements that speak femininity and elegance. Kendra Scott is also known for her willingness to giveback and through the partnership with Turning Paiges, Kendra Scott created a unique space for Turning Paiges to build awareness and fund raise. 20% of the proceeds raised during this shopping experience benefited Turning Paiges initiatives.
Tristen Paige, President and Founder of Turning Paiges, is a proud survivor of domestic violence. During this event, her and many of her partners opened up about their experiences and celebrated the beauty, strength, and resilience of the staggering 1 in 4 women affected by domestic violence. These women were not shy to speak up, speak out, and stand together in unity.
Turning Paiges is grateful for the generous support provided by Kendra Scott's Giveback event. TP also stands firm that the success of Sip, Shop, and Stand Against Domestic Violence, is not solely in the funds raised. Turning Paiges states that the true overwhelming beauty was found in the community showing up and standing with each other for the cause.
For more information about Kendra Scott, her jewelry, and her heart to giveback, visit Kendra Scott.